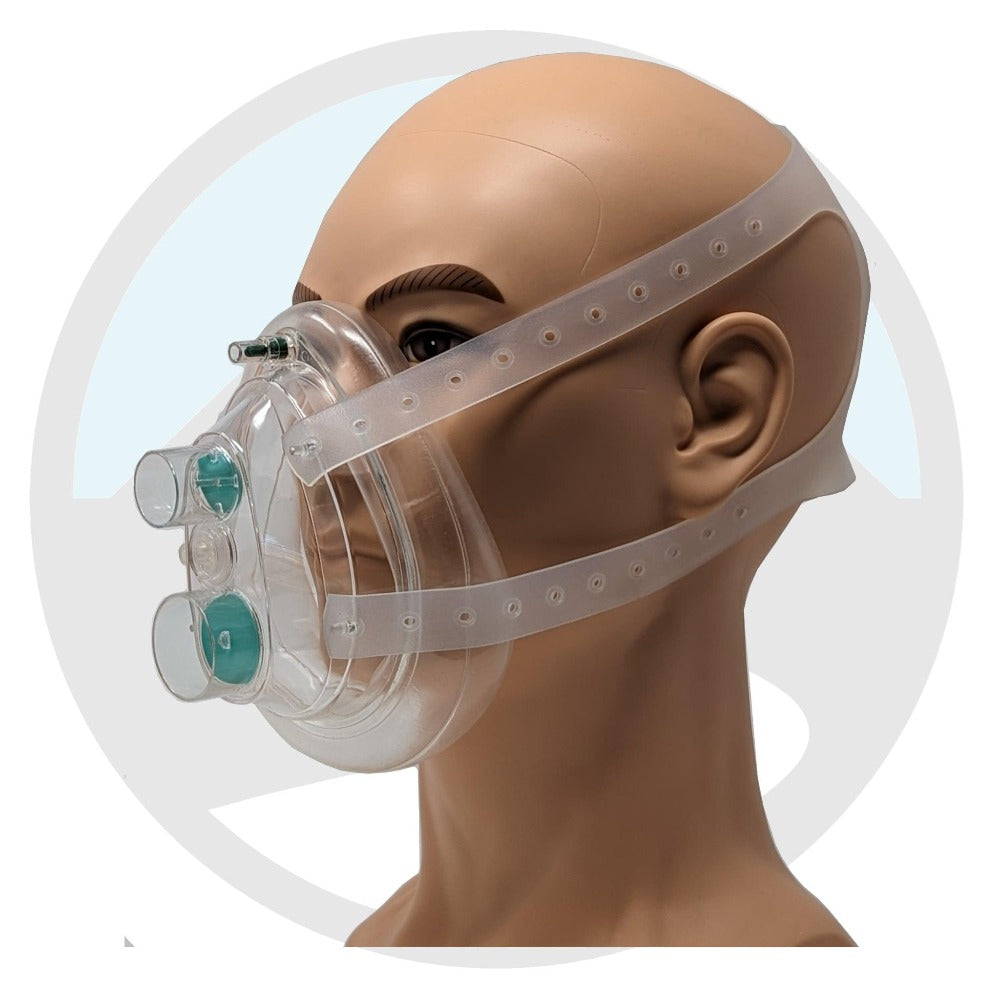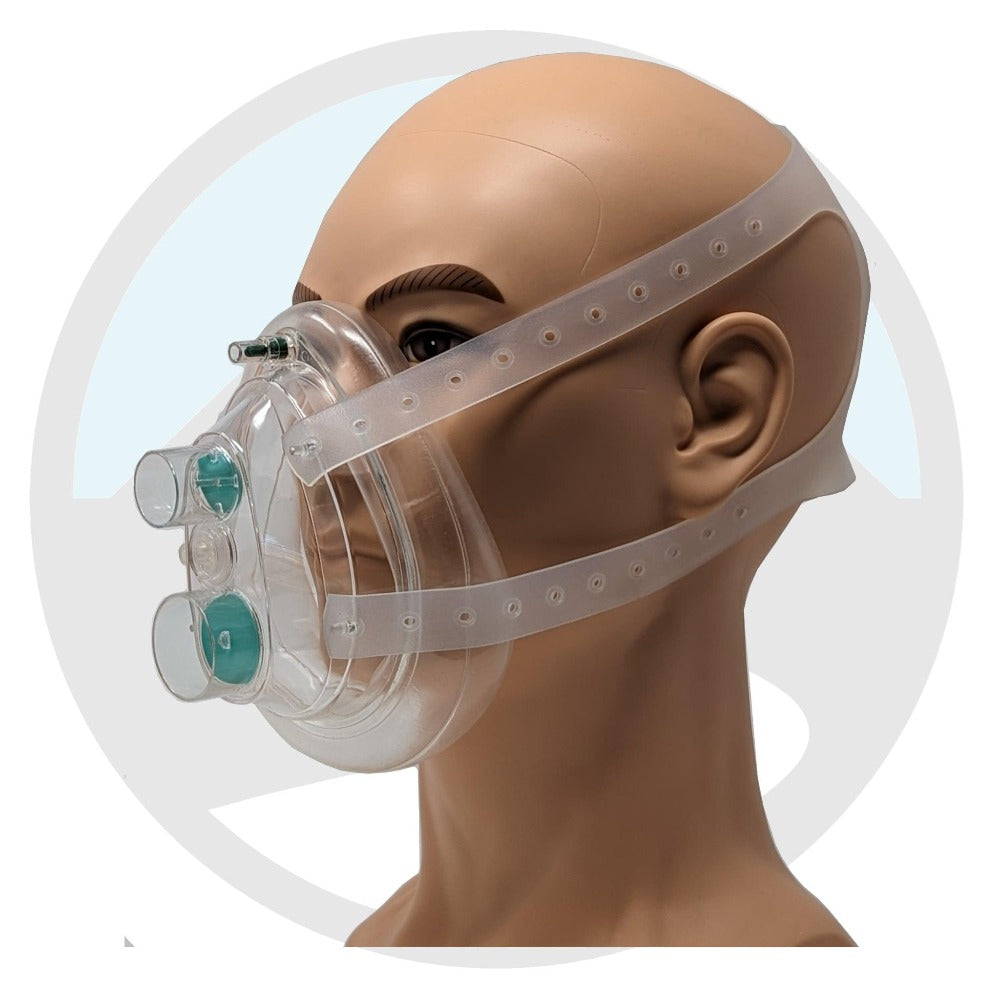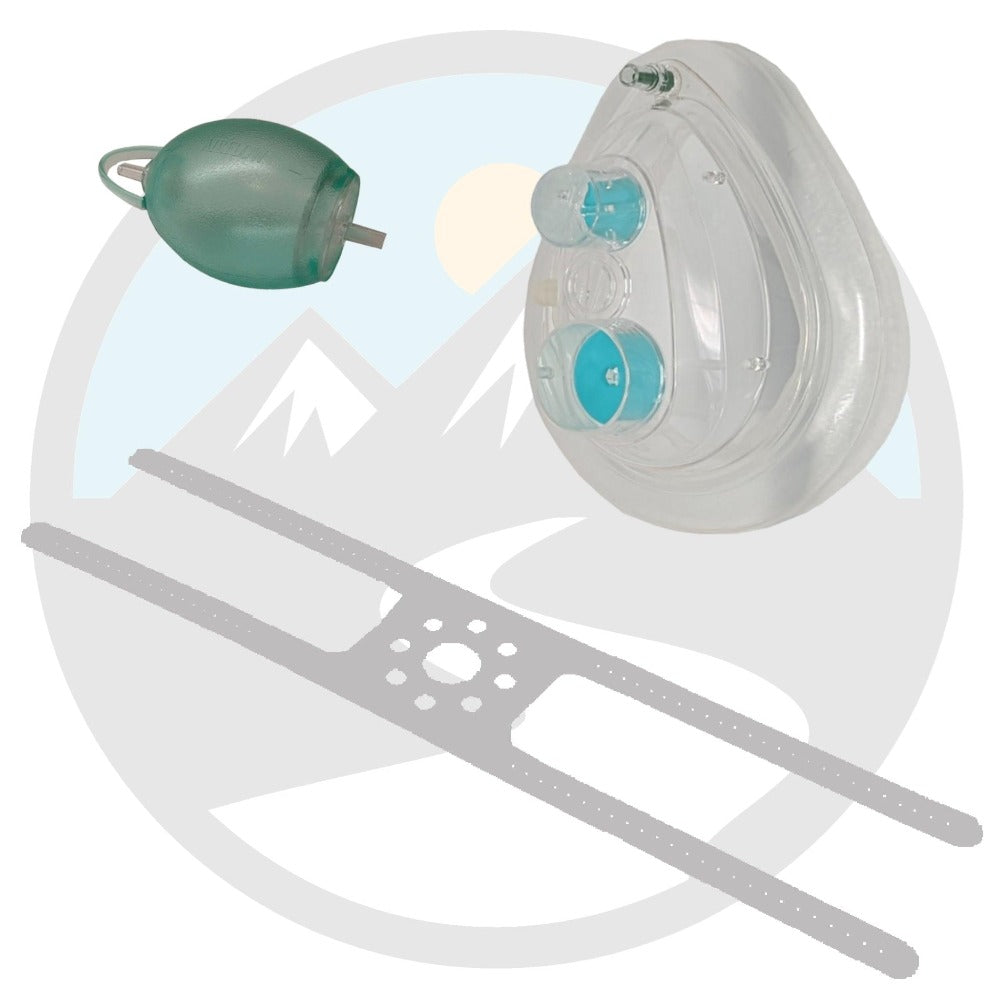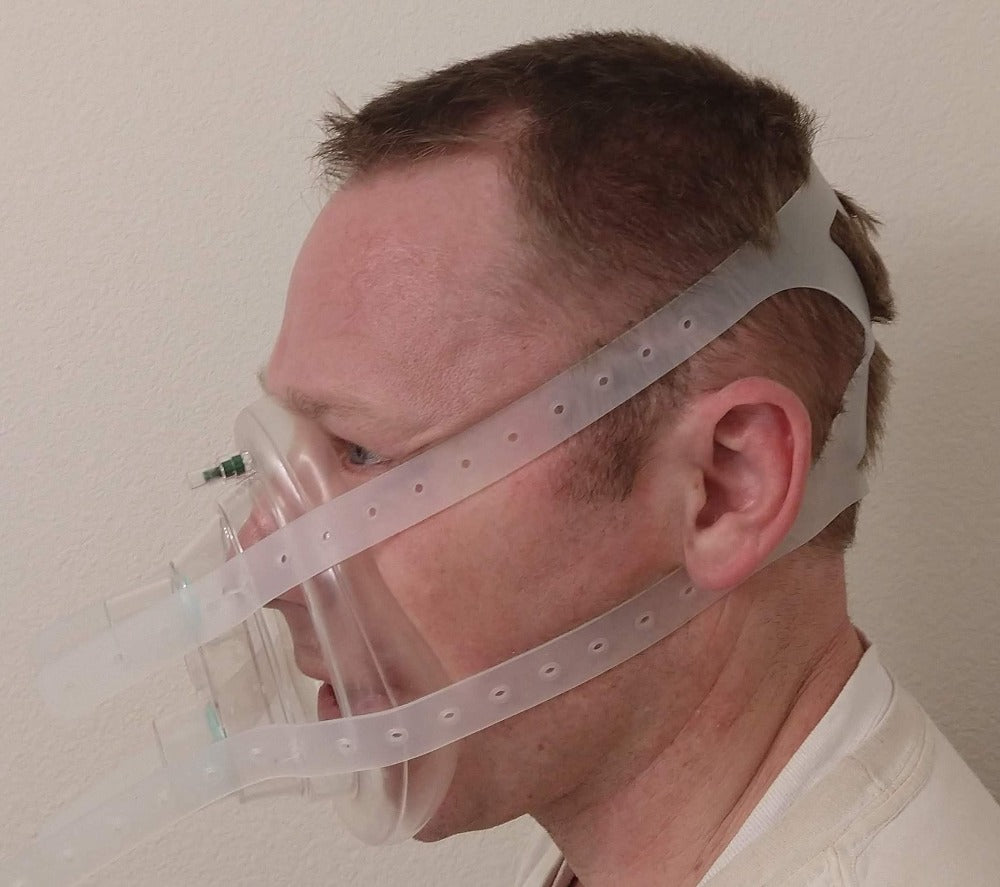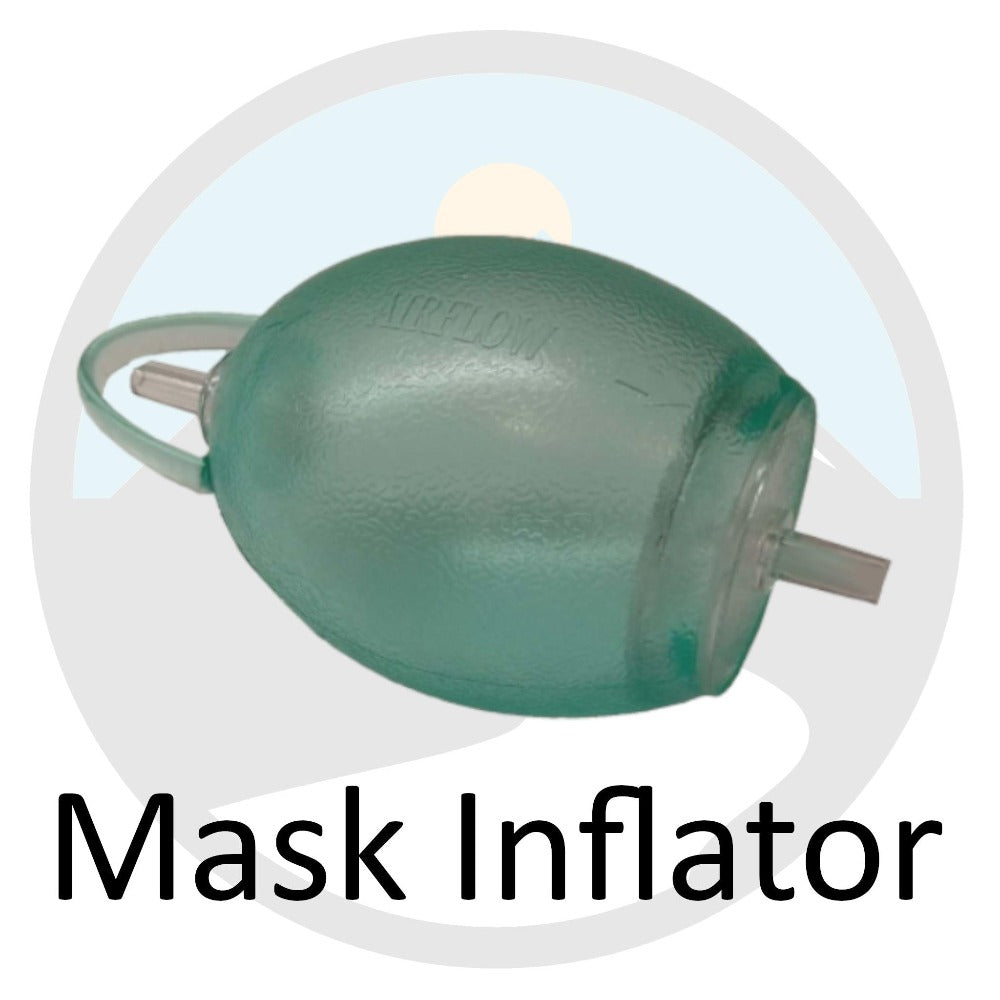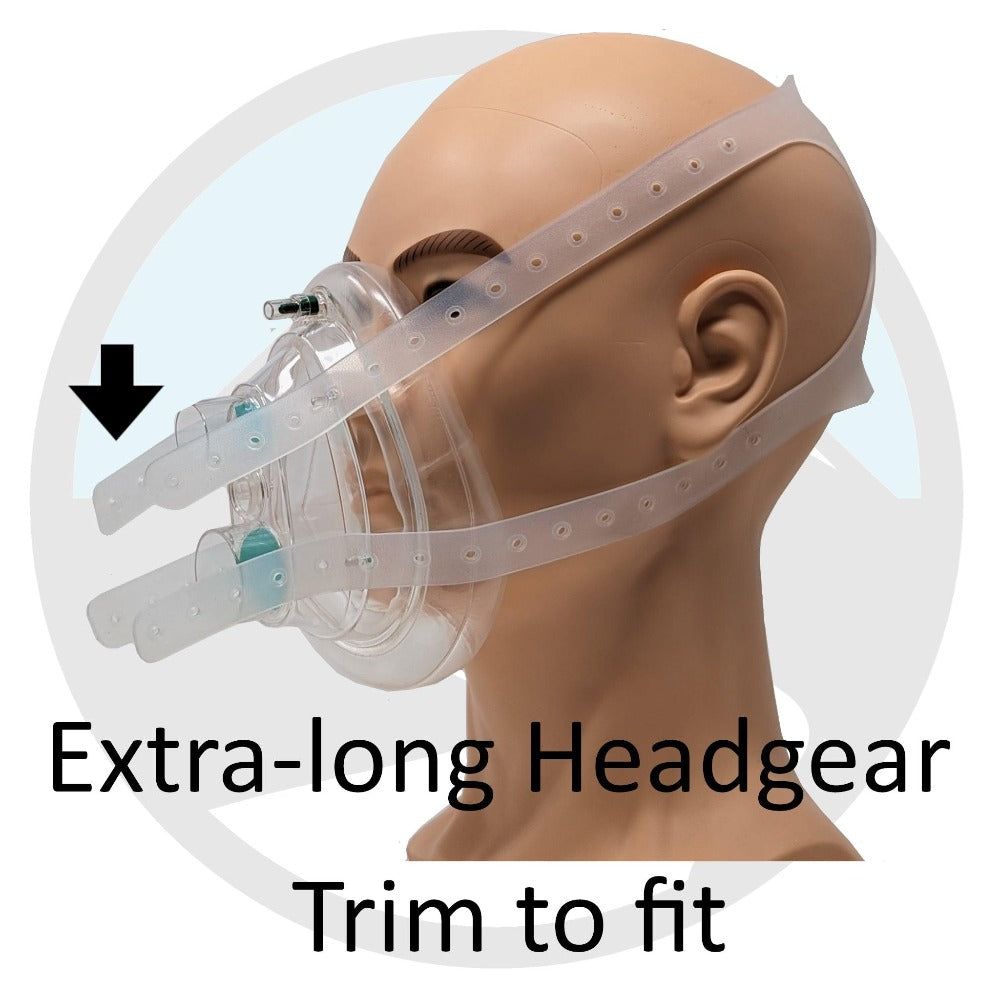 Economy EWOT Mask
$74.99
Free Shipping sitewide in the continental USA
The Economy EWOT Maks was the industry-standard exercise with oxygen training mask for many years and is an economical choice for people with lower cardiovascular conditioning or for smaller-framed people.
Economy EWOT Mask Features:
Integrated two-way non-rebreather valve
Adjustable air-filled face pillow for comfort
One-size fits most design (Can be a little small on larger faces)
Silicone harness/headgear for long-lasting durability
Includes green pump to inflate/deflate mask pillow to your comfort
This includes the EWOT mask, silicone headgear, and pump for adjusting the EWOT face mask pillow for your comfort.  The EWOT mask pillow can be adjusted from firm to spongy, depending on your preference.
***International Buyers responsible for import duties and taxes***
For those who are in better condition or for larger people, we recommend our NextGen EWOT mask.
If you are unsure what exercise with oxygen therapy mask is best for you, you can learn more about the EWOT mask differences.
If you are looking for a complete EWOT system for Sale, check out our EWOT systems.
EWOT Benefits:
There is a lot of research on EWOT demonstrating its many benefits, including:
energy-boosting & increased metabolism
anti-inflammatory
immune-boosting
improved memory and cognitive function
reduced joint and muscle pain
detoxification
improved sleep
anti-cancer
anti-aging
athletic performance benefits. 
Improved circulation
Today, many people are using EWOT systems to improve their health and wellness, overcome fatigue, sleeplessness, slow metabolism, pain, poor circulation and slow healing, poor memory and cognitive function, and many other health challenges.  In addition, professional athletes, weekend warriors, and everyday people use oxygen to improve their stamina, strength, and workout recovery to help take their performance to the next level and to recover and maintain their youthful vigor. 
Benefits of One Thousand Roads EWOT Masks and More:
At One Thousand Roads EWOT, our goal is to help bring the benefits of EWOT to more people by creating a high-quality EWOT system that is also affordable.  Because we focus our business on people with chronic health challenges, who often are on a tight budget, we choose not to create products with gimmicks intended to drive up product prices. 
For frequently asked questions, see our Exercise with Oxygen Therapy FAQ page.
*Consult a physician before using this product if you have any medical condition whatsoever, or if you have or suspect you might have a health problem, or if you are pregnant, or if taking any kind of medication.

** The products and the claims made through any publications or advertisements of One Thousand Roads LLC have not been evaluated by the United States Food and Drug Administration and are not approved to diagnose, treat, cure or prevent disease. The information presented is designed for educational purposes only. It is not intended to be a substitute for advice from your physician or other health care professional.